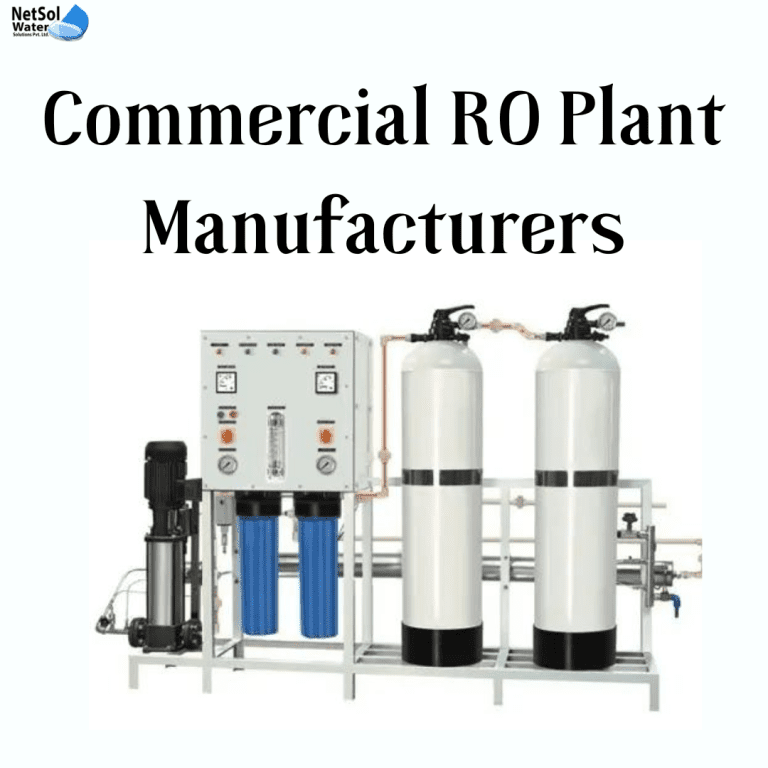 Clean and safe water is a fundamental necessity, not only for our homes but also for various industries and businesses. In a world where water quality is constantly under scrutiny, the role of commercial RO plant manufacturers is of paramount importance. These manufacturers are the driving force behind ensuring that we have access to high-quality purified water, and this blog will know about their significance.
The Importance of RO Water Purification
To understand the importance of commercial RO plant manufacturers, we must first grasp the concept of RO water purification. Reverse Osmosis is a water treatment process that removes contaminants, impurities, and pollutants from water, making it safe for consumption and industrial use. It operates on the principle of selectively allowing water molecules to pass through a semi-permeable membrane, leaving behind unwanted substances.
This purification method is incredibly effective in eliminating a wide range of impurities, including bacteria, viruses, dissolved salts, and chemicals. The result is water of exceptional purity, surpassing many other treatment methods. As such, RO water purification has found its place in various sectors, including pharmaceuticals, food and beverage, agriculture, and even in our homes.
Commercial RO Plant Manufacturers – Who Are They?
Commercial RO plant manufacturers are specialized companies that design, fabricate, and supply RO systems for large-scale water purification. These manufacturers are at the forefront of innovation, consistently improving and tailoring their products to meet the specific requirements of industries and communities. Their expertise in creating these systems ensures that the water treated is not only safe but also complies with stringent quality standards.
These manufacturers don't just provide off-the-shelf solutions; they work closely with their clients to develop custom systems that perfectly fit their needs. Whether it's a massive RO plant for a municipality or a smaller unit for a restaurant, these manufacturers have the knowledge and technology to deliver a solution that works flawlessly.
Benefits of Choosing the Right Commercial RO Plant Manufacturer
Selecting the right commercial RO plant manufacturer is crucial. This degree of customization guarantees peak performance.
1. Custom Solutions: Reputable manufacturers offer custom solutions. They take into account the unique needs of their clients and design RO plants that address those specific requirements. This level of personalization ensures optimal performance.
2. High-Quality Components: The components used in commercial RO plants are of the highest quality. This means that the system will function effectively, and the chances of breakdowns and malfunctions are significantly reduced.
3. Expert Support: When you opt for a renowned manufacturer, you gain access to expert support and guidance. Whether it's installation, maintenance, or troubleshooting, their experienced teams are there to assist you.
4. Improved Water Quality: The ultimate goal of a commercial RO plant is to provide clean and safe water. Choosing the right manufacturer ensures that the water quality surpasses industry standards, giving you peace of mind.
5. Reduced Operational Costs Reduced operational costs, extended equipment lifespan, and fewer issues mean substantial savings over time.
Factors to Consider When Selecting a Commercial RO Plant Manufacturer
When choosing a commercial RO plant manufacturer, there are specific factors to consider to ensure you make the right decision:
1. Reputation: Research the manufacturer's reputation. Read customer reviews and look for case studies to understand their track record.
2. Product Quality: Assess the quality of their products. Look for certifications and standards they adhere to, ensuring their systems meet industry benchmarks.
3. After-Sales Service: Check what kind of after-sales service they provide. Maintenance and support are critical for the long-term performance of your RO plant.
4. Customization: Ensure they can tailor a system to meet your specific needs. This flexibility is vital for achieving the desired results.
Top Commercial RO Plant Manufacturers in the Market
Several manufacturers have established themselves as leaders in the commercial RO plant industry. Companies such as Netsol Water, Commercial RO Plant , and Industrial RO Plants are known for their cutting-edge technology and reliable systems. Their innovative approaches to water purification and commitment to quality have made them stand out in the market.
How to Maintain Your Commercial RO Plant
Once you've invested in a commercial RO plant, it's essential to ensure its ongoing performance and longevity through regular maintenance. Here are some essential maintenance tasks:
1. Cleaning Filters: Periodically clean the filters to remove accumulated impurities, ensuring optimal filtration.
2. Monitor Water Quality: Regularly check the quality of the water output to catch any deviations from the norm.
3. Component Replacement: Keep an eye on the condition of system components and replace any damaged or worn parts promptly.
Why Regular Maintenance is Crucial
Regular maintenance is not just a matter of ensuring the system's longevity but also maintaining the quality of the treated water. Neglecting maintenance can lead to increased operating costs and a decrease in water purity. This could have severe consequences for businesses and communities relying on the treated water.
The Cost of Owning a Commercial RO Plant
The cost of owning and operating a commercial RO plant can vary significantly depending on several factors. The size of the system, water quality requirements, and maintenance needs all play a role in determining the overall cost.
While the initial investment may seem substantial, it's essential to consider the long-term benefits. Reduced operational costs, extended equipment lifespan, and the assurance of clean and safe water make the investment worthwhile.
The Future of Water Purification
As technology advances, the future of water purification looks promising. Manufacturers are continually developing more efficient, sustainable, and cost-effective RO systems to meet the growing demand for clean water. The industry is moving towards greater energy efficiency, reduced waste, and improved sustainability.
In Conclusion
Commercial RO plant manufacturers play a pivotal role in providing clean and safe water to businesses and communities. Choosing the right manufacturer can make a significant difference in water quality and overall operational efficiency. With regular maintenance and a focus on sustainability, RO systems are poised to shape the future of water purification.
In an era where water quality is of utmost concern, commercial RO plant manufacturers are the unsung heroes, ensuring that clean and safe water is always within our reach.
FAQs
1. Are commercial RO plants suitable for small businesses?
Yes, commercial RO plant manufacturers offer a range of system sizes to cater to various business needs, including smaller businesses.
2. How often should I schedule maintenance for my RO plant?
Regular maintenance should be performed quarterly, but the frequency may vary based on usage and water quality.
3. Can commercial RO plants be used for residential purposes?
While they can be, residential systems are typically smaller and more cost-effective than commercial ones.
4. What should I do if I experience a drop in water quality from my RO plant?
Contact your manufacturer's support team for troubleshooting and maintenance guidance. Regular maintenance and timely interventions are key to maintaining water quality.
5. Are there government regulations for commercial RO plant operation?
Yes, there are regulations to ensure water quality and safety in various industries. It's essential to comply with these regulations to maintain the integrity of your water treatment process and protect public health